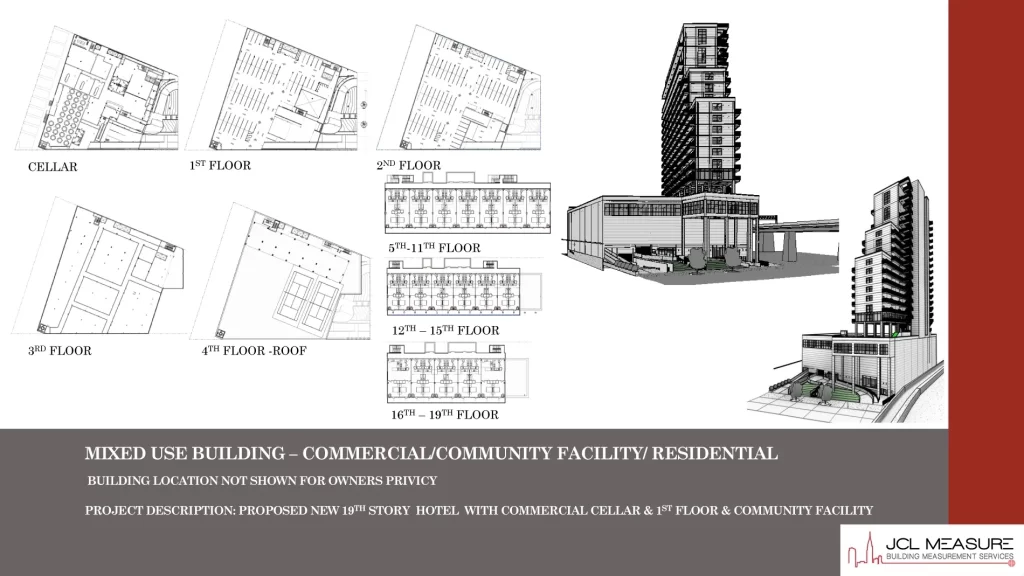 BIM Revit Modeling Services - 3d modeling
Building Information Modeling (BIM) is an intelligent 3D digital model representation of the physical and functional characteristics of a facility.
Modern BIM technology allows designers, installers, and cost consultants a complete overview of the actual elements of a construction project, giving architects, engineers, and contractors the tools and discernment to plan, design, build, and manage a building and its infrastructure. BIM saves time and aids the successful completion of your project, ensuring the best returns on your investment. We use Autodesk Revit to create
as-built 3D Models
and offer different LOD (level of development) Revit Specifications. Revit BIM models can easily be exported to many different 2D and 3D CAD platforms.
Contact us
today to learn more about our BIM services.