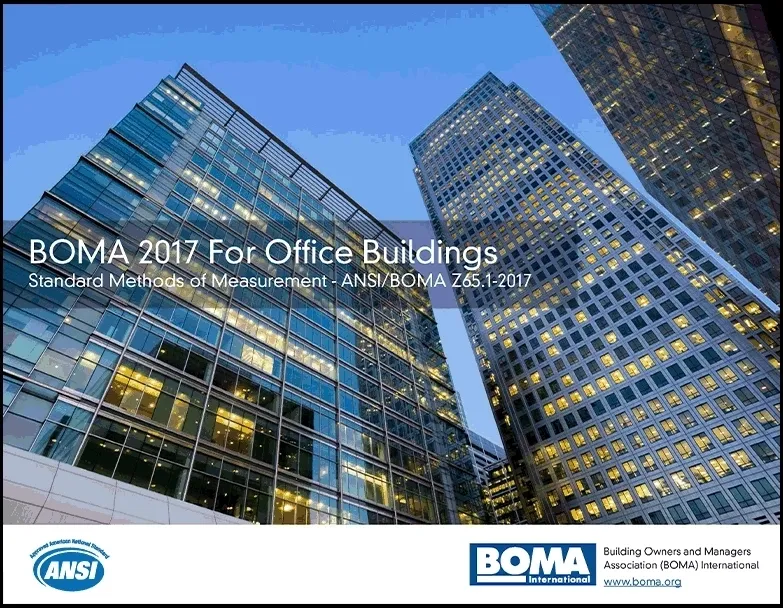 Let's talk about the best measurement strategy for your project today.
For more than 100 years, the Building Owners and Managers Association (BOMA) International has set the standard for building measurement. In 1915, BOMA published its first accepted and approved methodology by the American National Standards Institute (ANSI) called Standard Method of Floor Measurement for Office Buildings. This standard has been revised over the years to reflect the changing needs of the real estate market and the evolution of office building design. Today, BOMA is the bureau for a suite of floor measurement standards, including office, multi-unit residential, and mixed-use.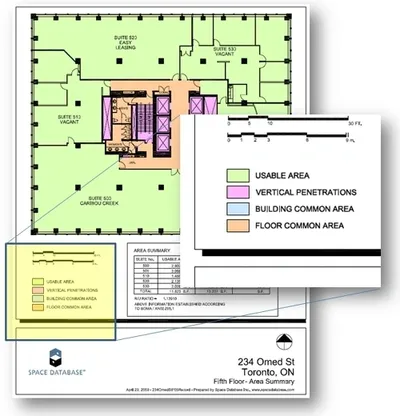 BOMA Measurement Standards Floor Plan
In New York City, the measurement standards vary slightly as landlords follow the methods set by the Real Estate Board of New York (REBNY) as opposed to BOMA. REBNY measurement takes into account the amount of space the tenant will actually occupy and those which are considered common areas such as lobbies, stairwells, and core spaces. Knowing this, the rentable square footage includes the tenant's exclusive areas as well as their share of a building's common areas e.g. lobbies, hallways, bathrooms, loading docks, etc. Usable square footage consists of the areas within a building that the tenant uses exclusively. The difference between these measurements is called loss factor and is defined as a percentage. When a space has a high loss factor, tenants pay for more common areas and less private space. This variance in a crowded city like New York can make a big difference. Typically, Manhattan loss factors average between 20 and 35 percent. JCL Measure has provided area calculation and consulting services to the real estate community for over 10 years. Our professional team can help you in the application of
BOMA and REBNY Measurement Standards.
Contact us
today to talk about the best measurement strategy for your project.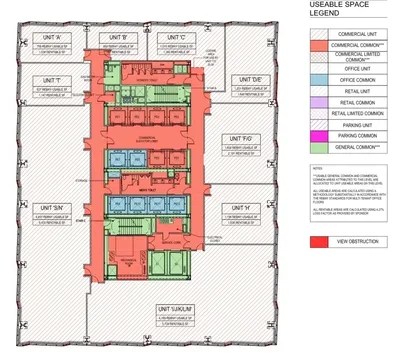 REBNY Floor Plan for Office Building